Micro small and medium enterprises grant to medium this week
Recall that the payroll support grant was created by President Muhamudu Buhari, to support five hundred thousand (500,000) beneficiaries, with payment of up to fifty thousand naira per employee for a period of three months.
Meanwhile the MSME survival fund under the Nigerian Economic Sustainability Plan, was created to help poor and needy Micro Small and Medium Enterprises, to meet their payroll obligations and safe guard jobs in the MSME sector.
This information was published by Vanguard newspaper with the headline "More Payroll Support Systems, MSME grants to commence this week"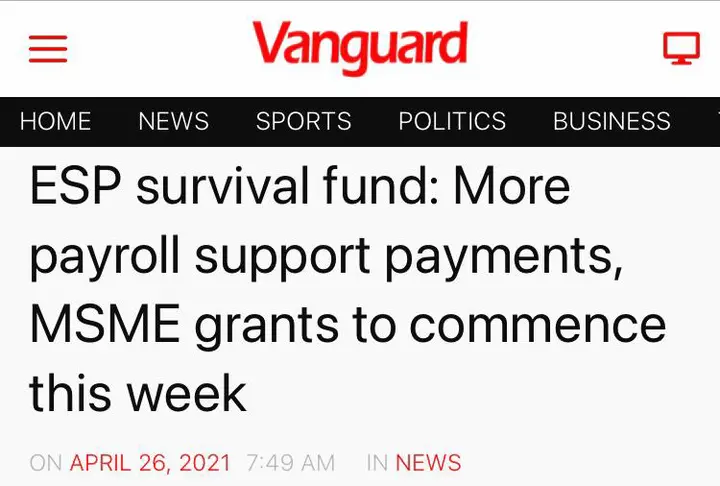 President Muhamudu Buhari, aims at saving nothing less than 1.3 Million jobs across Nigeria, and also affect positively thirty five thousand (35,000), people per state.