Police rescues 19 children, seven others in Edo
The Edo State Police Command, in collaboration with the Vigilante Group, has rescued twenty six victims suspected to have been trafficked from Ebonyi, Imo, Abia, Anambra and Akwaibom States.
This was published by Channels Television with the headline "Police Rescue 19 Children, Seven Others In Edo"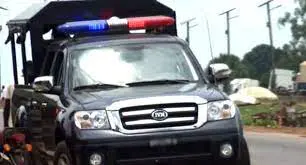 According to the published report, Channels Television has it that, a statement issued on Tuesday 20th of April, 2021, by the Police Public Relations Officer in the state, SP. Kontongs Bello, disclosed that, the victims comprise of nineteen children, one teenager and six women.
He also said that those rescued were heading towards Evbuotubu area in Ekenwan Road Axis of Benin City before rescue came their way.
According to the police spokesman, the women were lured from their various home states by a woman named Jennifer also called Ezinne who is now on the run.
The police boss further advised parents to be wary of unknown persons who come promising heaven on earth to their children as the result is always catastrophic, and my the result might not be reversible.